Swift PCC Magpouch - Adjustable & 3 Gun and USPSA Competition ready
Brand: Coda Evolution
Product Code: CE4-GLK-BK-35
Availability:In stock
THE CODA EVOLUTION SWIFT POUCH IS A DEDICATED MAGAZINE POUCH
FOR PISTOL CALIBER CARBINES.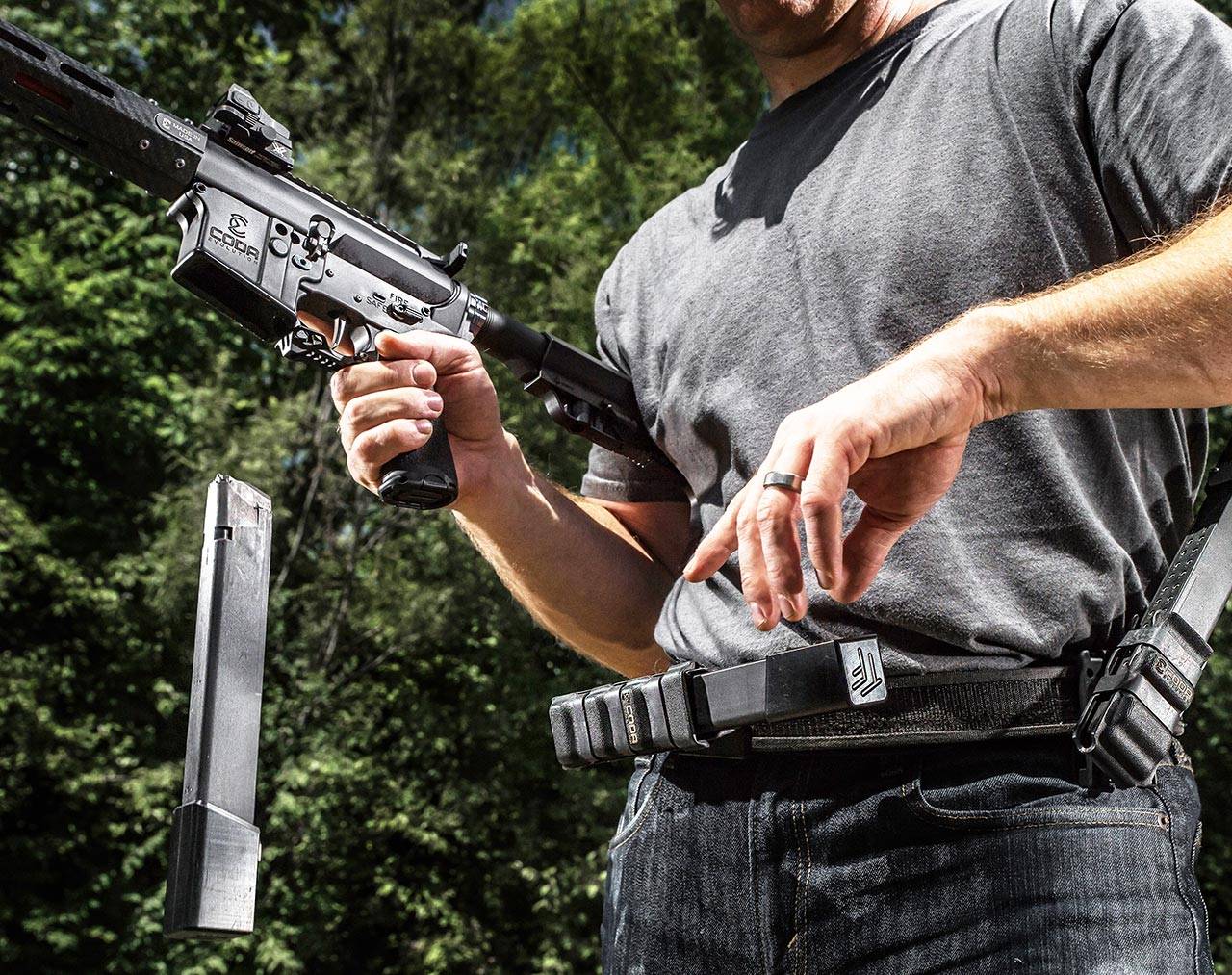 It is an outside-the-waistband magazine pouch of robust construction.
Suitable for the rigors of PCC competition or any other time you have need to carry additional, extended-length magazines for your PCC.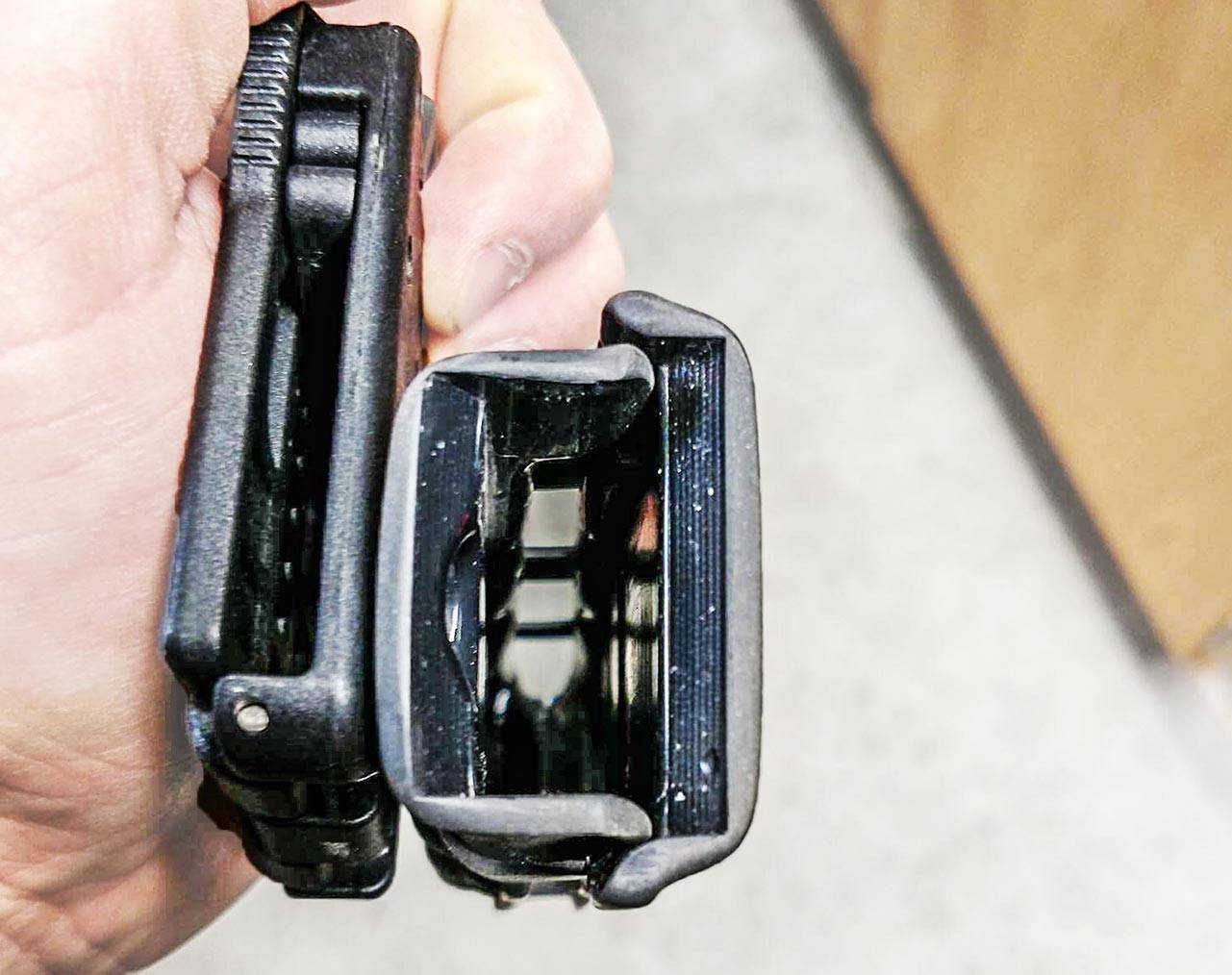 The Swift pouch is constructed of vacuum-formed kydex, providing an ultra-low friction surface to allow for a smooth magazine removal and easy, one-handed insertion of the magazine.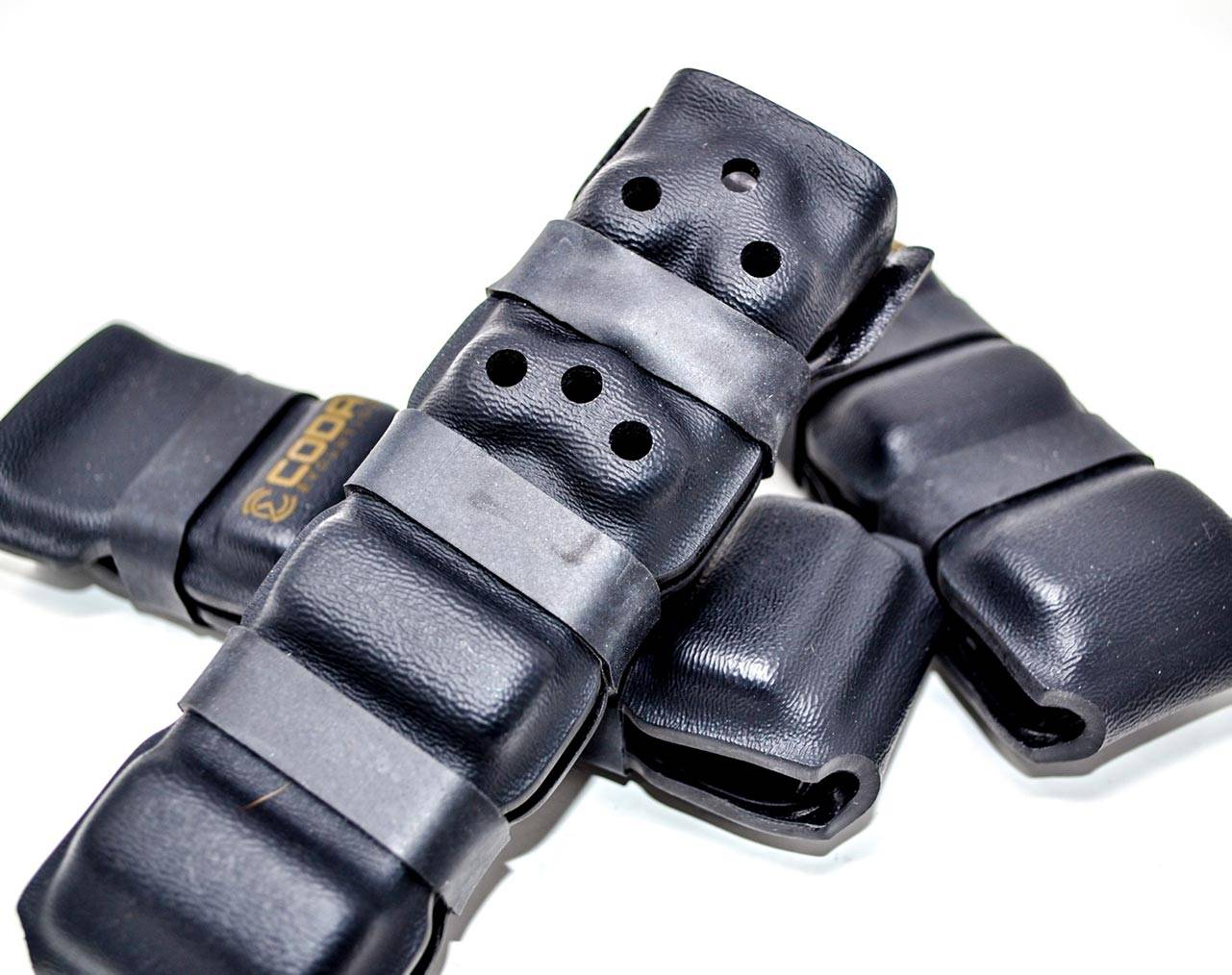 The Swift Pouch features multiple mounting holes, so users can adjust the cant of the magazine pouch to suit his or her preference. Mounting holes are Tek-Lok and ELS compatible (Tek-Lok and ELS mounting hardware not included). Tek-Lok is fully adjustable. ELS has limited adjustability – vertical orientation only
FLARED TOP - FOR SUPER SWIFT, ONE HANDED INSERTION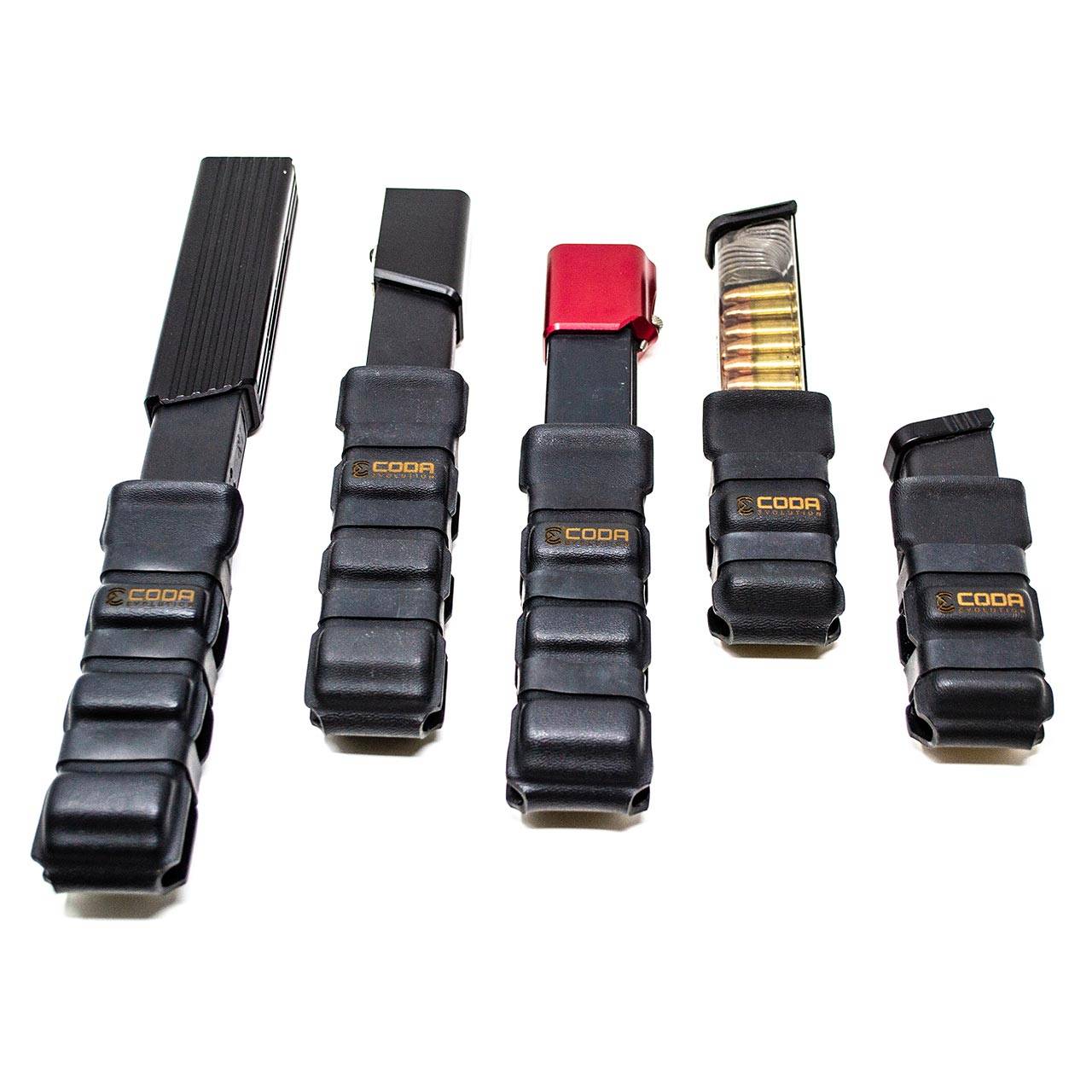 Fits Glock-style and Colt SMG pattern 9mm magazines for great flexibility between platforms.
Proprietary EPDM retention band system provides a swift and smooth release with secure and variable levels of retention.
You get to choose what tension level works best for YOU!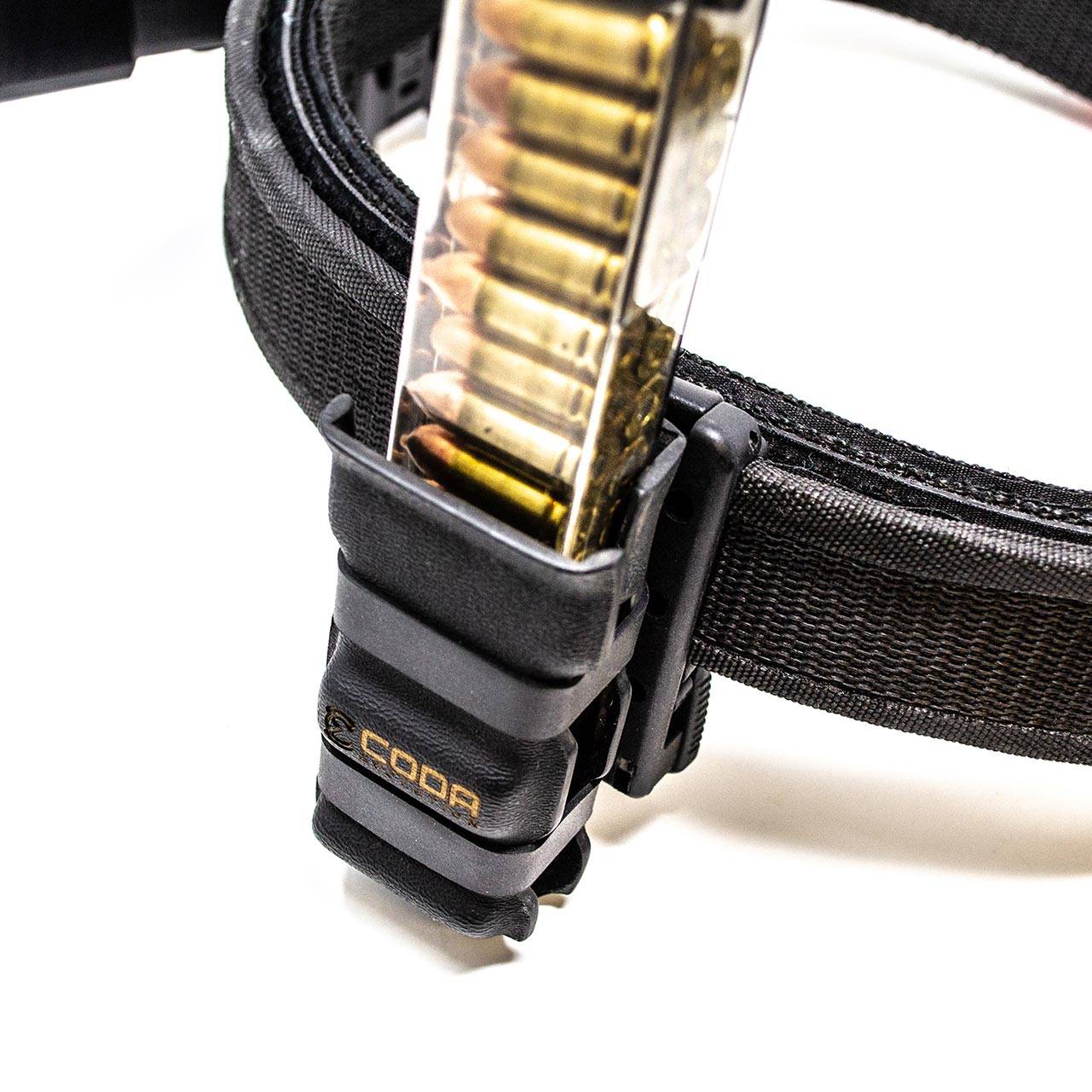 YOU choose - bullets forward or backward without additional adjustment. It just works....
---
Swift 3.5 Inch
Pouch is 3.5" deep.

Intended for magazines up to 33 rounds.

Includes 3 EPDM retention bands.

Fits Glock-style and Colt SMG pattern 9mm magazines
Swift 5.5 Inch
Pouch is 5.5" deep.

Intended for magazines 41 rounds and up.

Includes 4 EPDM retention bands.

Fits Glock-style and Colt SMG pattern 9mm magazines