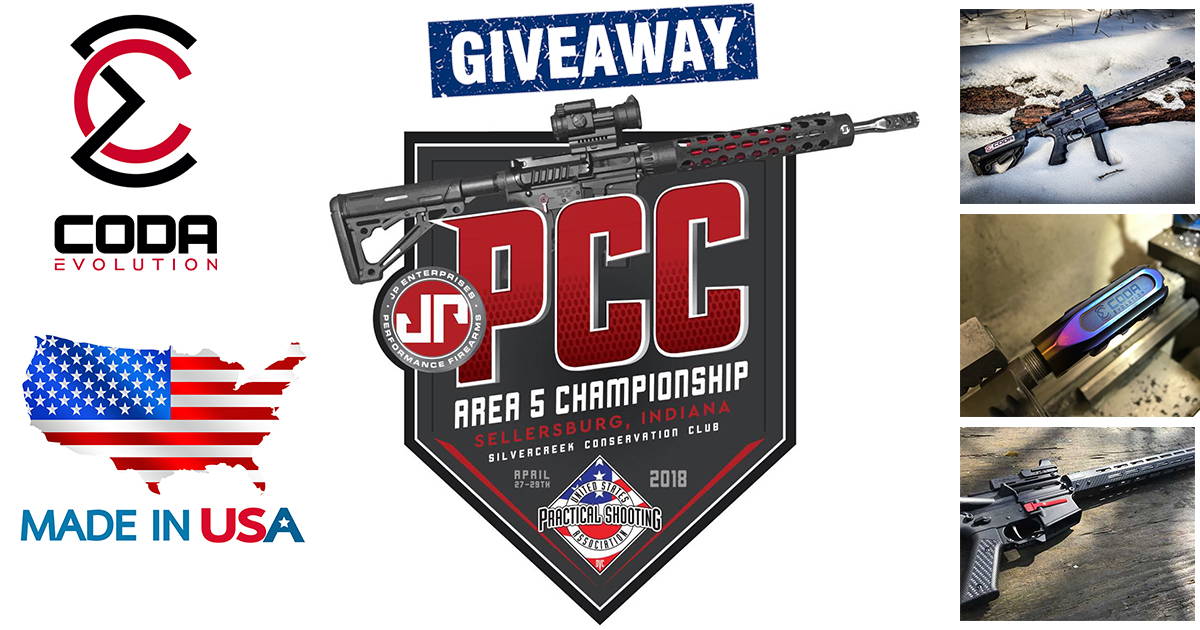 Congratulations you made it to step 3!
Just to remind you......
Coda Evolution is a sponsor of the JP Enterprise Area 5 PCC Championship Match on April 27th-29th and we've been given 2 entrees which we are GIVING AWAY to you guys! This will be held at the Silver Creek Conservation Club in Sellersburg, Indiana
•   This is a USPSA LEVEL 3 Match
•   11 Stages,
•   8 Long courses,
•   2 Speed Shoots,
•   and 1 Standard Shoot!
It's gonna be… AWESOME!! It's Limited to 130 slots per day and is currently sold out but here at Coda Evolution we got you covered! We are even adding a little something to sweeten the pot (and possibly help you bring home the gold).
For each winner we are adding a 'Lightning' Carbon Fiber handguard of your choice. This handguard retails for $260 and brings ultimate versatility, strength, and is guaranteed to make you more attractive just by attaching it to your gun!
We will have 2 winners that will be drawn randomly on Friday, April 13th at 2pm EST.
Each winner will receive:
•   (1) Entry to the JP Enterprise Area 5 PCC Championship Match*
•   (1) 'Lightning' Carbon Fiber Handguard in the size of your choosing
*Match Fees only, transportation and any other costs not included
Steps to ensure you are fully entered
You have liked our facebook page
You have shared the Facebook Post promoting the competition on facebook
You have signed up for our newsletter here on this page with your best email address
* You can only win if you have completed all 3 steps. We will check this prior to announcing the winners once they are randomly drawn.
GOODLUCK EVERYONE !