PCC AR-9 Lower Receiver - Coda-9
TRULY AMBIDEXTROUS MAG RELEASE
Our NEW CODA-9 , a 9mm, Glock magazine compatible, Lower Receiver with a FULL-TIME AMBIDEXTROUS Magazine Release – a mag-release button ON EACH SIDE !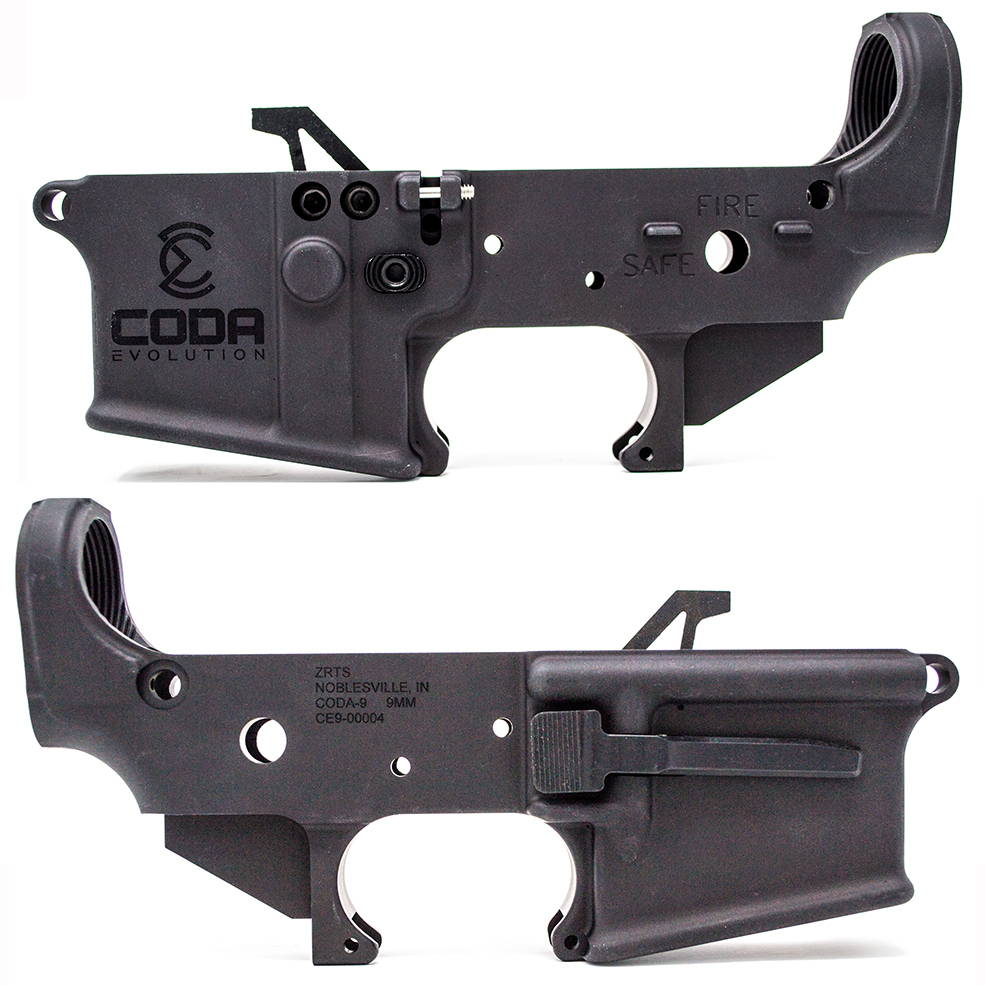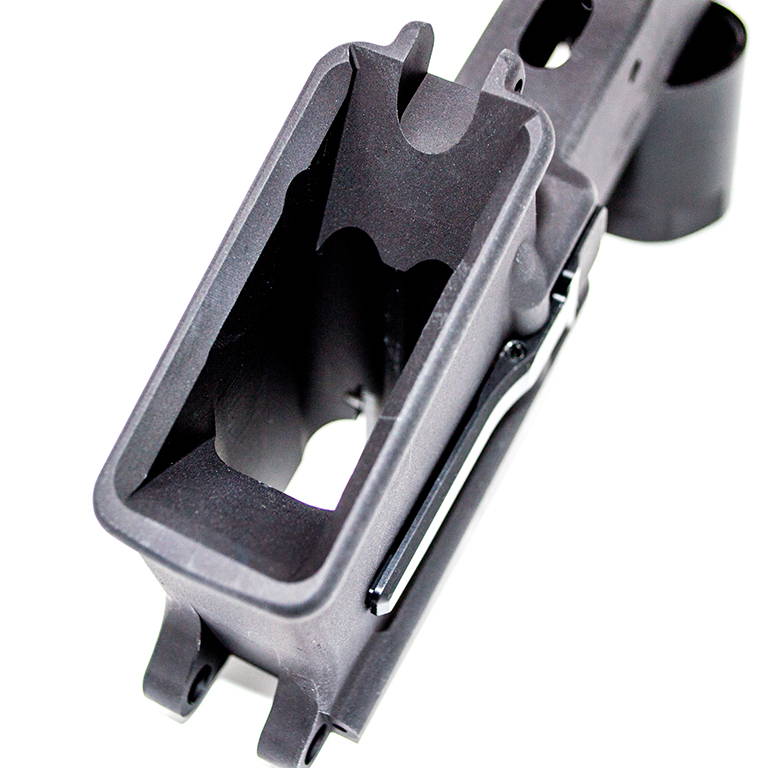 The magwell has been designed and tested with fast mag changes in mind at all times. The result is a very generously flared magwell that enables SUPER FAST MAG CHANGES
This is a NON-Last Round Bolt Hold-Open (LRBHO) lower to maximize consistency and reliability with all magazines.
Don't be at the mercy of your gunsmith any longer. CODA products are carefully designed with the end user in mind.
The take down pin's spring and detent hole is threaded for a 4-40 set screw for easy capturing (hardware included) – Makes installation a breeze!
Threaded bolt catch pin (Threaded hole and hardware) – No Roll Pin to deal with!
Proprietary ambidextrous magazine release assembly and ejector is included and ready to install.
Included with each CODA-9 lower:
Proprietary Magazine Catch Assembly*
Ejector and (2) 10-32 Ejector Mounting Bolts**
Threaded Bolt Catch Pin
4-40 Screw for Takedown Pin Retention
0.050" Hex Wrench
*Installation of our magazine catch assembly requires a standard AR-15 magazine catch spring and magazine release button. These parts are included in most if not all AR-15 lower parts kits, which most people will buy in order to complete this lower anyway.

**Installation of the Ejector requires a 5/32" Hex Wrench (not included).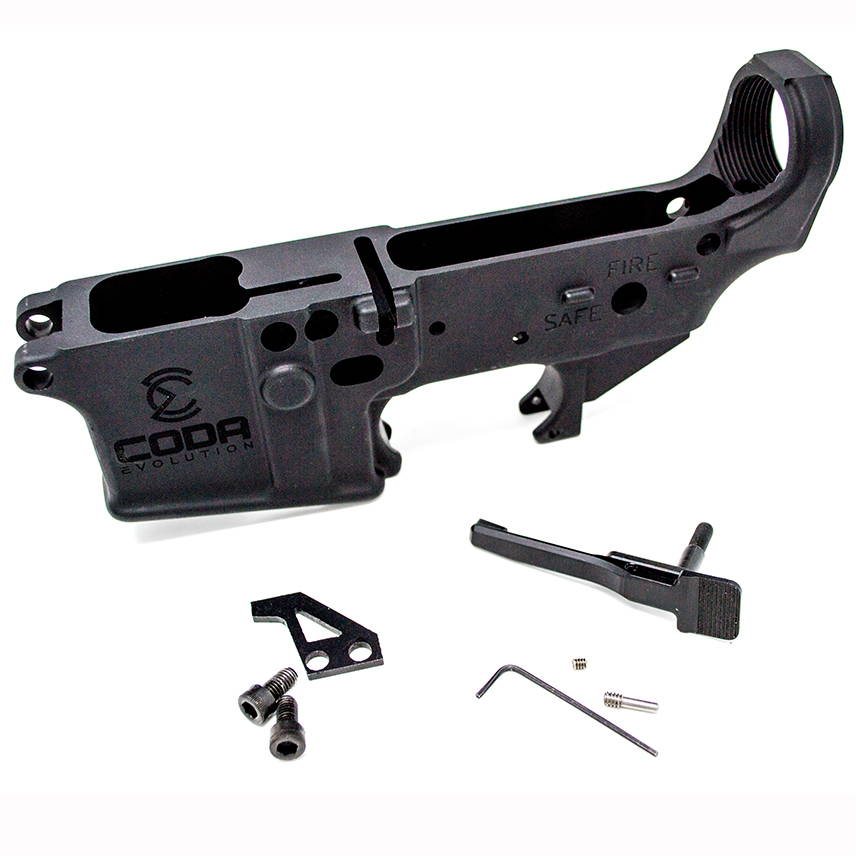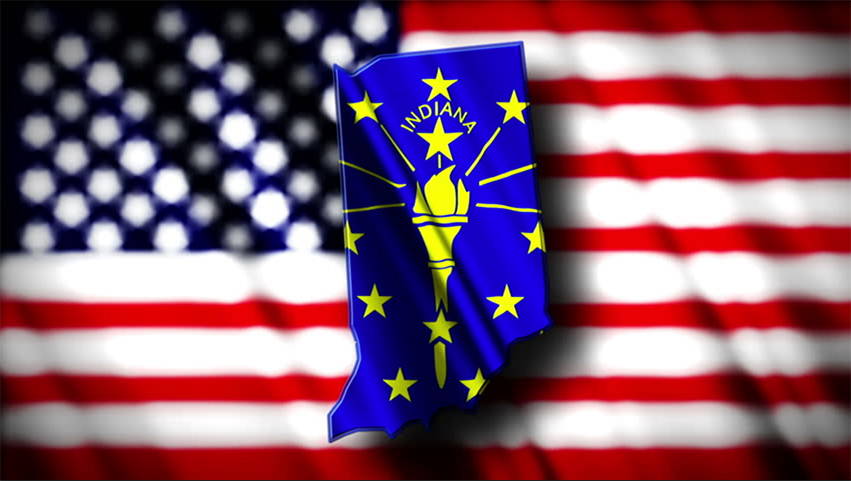 Fabricated in Noblesville, Indiana at our state of the art facility you can rest assured you are getting tried, tested, and true quality.
Machined from 7075 T6 Aircraft Grade, Forged Aluminum for Maximum Strength and durability
Matte Black Type 3 hard-coat Anodize
Manufactured to Mil-Spec Standards, ensuring compatibility with most AR parts and components.
The Lower Receiver is a firearm, and must therefore be transferred to a Federal Firearms Licensee (FFL).
Not available for sale in all states. Please check your states laws prior to purchase